Welcome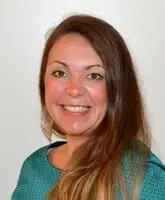 If you made it here, you're probably experiencing some type of personal or relationship issue and wondering if therapy is the answer to some much needed relief. Are you feeling hopeless in your situation? Overwhelmed? Exhausted?

Therapy is an easy choice for some and difficult for many...Will it work? What if I uncover something I don't know how to deal with? Do I have time to see a therapist? Can I afford it? What if my partner doesn't want to participate in couples work? These are all valid fears. Here's the thing though, problems don't usually just go away on their own. Most of the time they get worse as more time goes by. If you're here now, take action now and avoid more work down the road.

Finding the right therapist is a crucial part of therapeutic success . Not only do you need a qualified professional with experience in the issues you are facing, you also want to make sure you trust and feel safe with your therapist.

I specialize in working with couples and individuals on communication, conflict resolution, life transitions and intimacy issues. I am a licensed marriage and family therapist , a certified professional coach and have completed levels 1 and 2 in the Gottman Method Couples therapy training . My therapy style is direct and life applicable.


Take the first step to feeling better now! Call (561) 252-1871 or email [email protected] to set up your consultation.